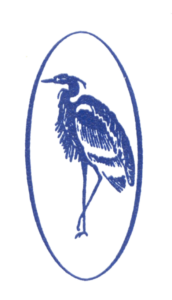 Specializing in Prime Virginia Eastern Shore Properties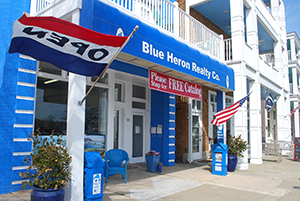 113 Mason Ave, Cape Charles, VA. 23310
757-331-4885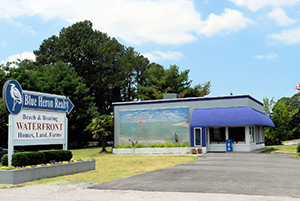 7134 Wilsonia Neck Drive, Machipongo, VA 23405
757-678-5200
Overview
Blue Heron Realty Company is a local, family-owned firm specializing in waterfront and water access land and homes located on Virginia's scenic Eastern Shore. Although Blue Heron Realty Company is a real estate brokerage and development firm, we work together with a wide network of well-qualified mortgage companies, attorneys, appraisers, surveyors, architects, and custom home builders. Our network of experts can help make the process of defining and refining your real estate requirements an enjoyable process. In fact, many of our customers planning to hang their "Done Moving" shingle here on the Eastern Shore have told us they had "more fun" and had "the best time" working with our firm to find the perfect retirement or leisure property.
Experience
Since 1993 Blue Heron has helped thousands of clients successful buy and sell prime real estate on Virginia's Eastern Shore. If you are looking for a retirement or leisure property, selection of the real estate firm with which you work is very important. The firm and its agents will be helping you select just the right property, searching out that special "one" that really satisfies your personal tastes and requirements yet still fits into the budget. You need a firm which is up to date, not just on the property market, but also on the financing market as well. At Blue Heron Realty Co. we still offer the old fashioned, personalized service that our customers and clients alike appreciate and value.
Want to know why you should...
Blue Heron Realty Can Help You Sell Real Estate Almost Anywhere in the World!
Need to sell a home located off the Eastern Shore? Blue Heron Realty Co. is the exclusive Eastern Shore Partner for Leverage Global Partners, the fastest growing network for top independent real estate firms. As a Leverage Partner, Blue Heron is able to make referrals through an extensive network of top-rated real estate professionals throughout the US and numerous international locations. Contact Blue Heron and let us help you secure the best realtor for your home wherever it is located.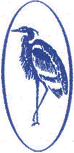 Want to Learn About New Properties For Sale BEFORE Anyone Else?
Become a Blue Heron Real Estate "Insider"!