Prepping Your Home For Sale
How your home "shows" can dramatically affect the selling price and how long it takes to sell.
Use the information provided here to help accomplish your goals- a quick sale for the best possible price!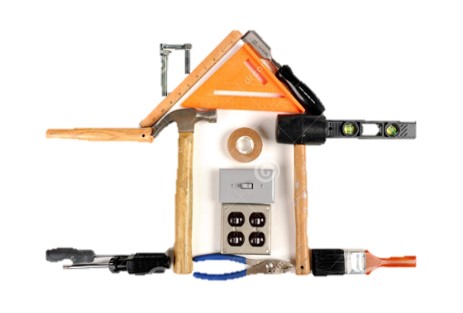 Make the major repairs. Take a long hard look around the inside and outside of your home and try to see it from a buyer's perspective. Deferred maintenance items like cracks in the walkway up to the front door, rotted or loose wood trim, missing roof shingles, termite damage, water stains and/or mold on the ceiling or interior walls send red flags to buyers. Typically these items will cost less to repair than a buyer might deduct from the asking price and will almost certainly hamper the home's salability.
It would be also be smart to repair any structural issues and replace broken appliances or a faulty water heater. Otherwise, any issues found later could give the buyer a reason to lower their offer and a $2,000 repair will almost always cause a buyer to offer $5,000 less. So do the math and preform the necessary improvements before listing the home up for sale.
Blue Heron agents are trained professionals who can identify which items should be addressed prior to offering your home for sale. Upon request, they can also recommend local contractors or handymen capable of performing the necessary repairs. Contact a Blue Heron Agent today to arrange a free no obligation visual inspection of your home's sellable condition.
Download our FREE Seller's Home Condition Checklist or Stop by a Blue Heron Office to pick one up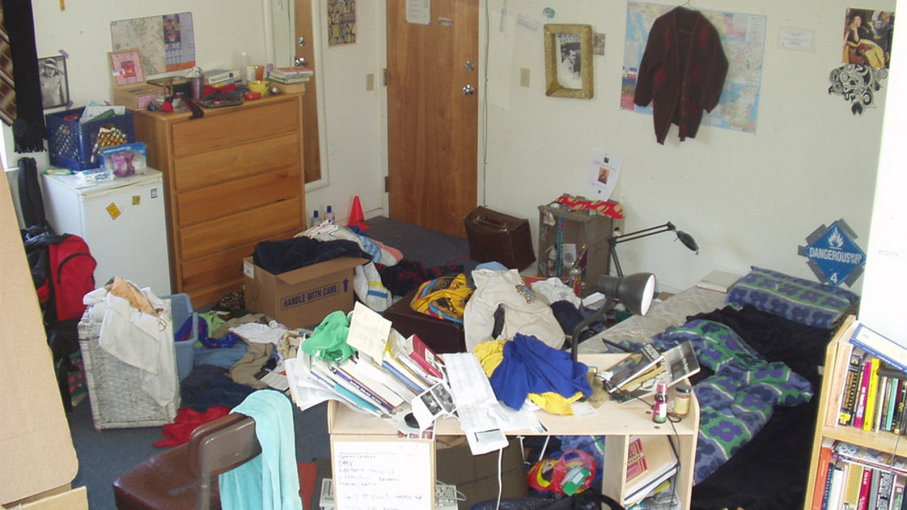 Clear away clutter. Put away personal photos, knickknacks, boxes -- anything that could distract a potential buyer from concentrating on the house. Clutter gives the perception that there's not enough storage in the house. A basic rule of thumb to decide whether or not something is clutter is- if you can't sit on it, it's not a decoration and you can't eat it, it's clutter. People won't buy a house if they can't see the square footage, so clear it out and clean it up. This also includes the garage. Clear it out and organize what's left.
Need help identifying what should go or stay?
Blue Heron agents have been helping your friends and neighbors successfully prepare their homes for sale. Let us help you prepare yours! Contact a Blue Heron Agent today.
Replace outdated light fixtures. Modern low profile LED ceiling fixtures, recessed lighting or pendant lights are good alternatives to old-fashioned fixtures. A modest investment to update your lighting fixtures will help brighten your home and save electricity while it's on the market.
Freshen up your rooms. A little paint can go a long way in making your home sellable: repaint much-used rooms in neutral colors to make them look fresh and clean. Remove or replace faded or worn window treatments.
Clean the house thoroughly. Take time to make bathrooms sparkle, wash the windows, clean kitchen appliances and don't forget under the sinks! Clean the carpeting. Unless it's extremely worn, you may be able to avoid replacing carpet before you sell. Try your best to remove odors caused by pets, smoking and cooking. Nothing is worse than a smelly home, so make it fresh!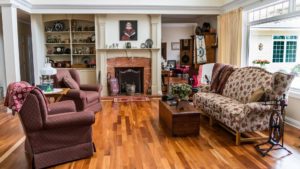 Arrange furniture to showcase your space. Remove extra furniture and arrange remaining pieces in a way that creates smooth traffic flow. Good furniture placement can help show off a room and makes a huge impact as a buyer walks through. Interior designers claim that if you want to make a room look bigger you should pull the furniture away from the walls. This allows potential buyers the ability to see the perimeter of the room and creates the illusion of a larger space.
Blue Heron agents are trained professionals who know how to make your home more appealing and sellable.
Contact us today to arrange a free no obligation visual inspection of your home's sellable condition.
NEXT STEP- PRICING IT RIGHT